Long post with pics ahead!

Just a post to show off the family trees and toys...

My pathetic little tree, covered in Star Trek and doll ornaments: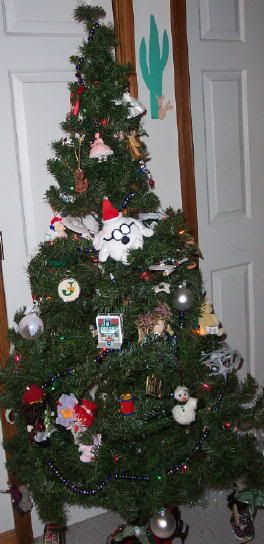 My doll's tea party- Felicity and Elizabeth with my new Spode toy tea set:
I normally dress all of my American Girls in their Christmas outfits, but I ran out of time and energy to do it this year.
My mom and dad's tree, about to collapse from the weight of hundreds of ornaments: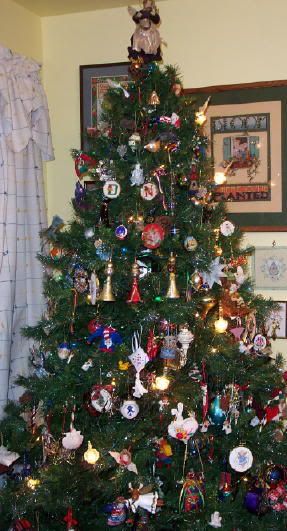 My sister's tree: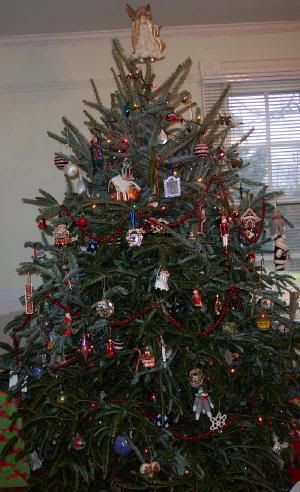 Katie's Christmas toy, given to her by a handbell choir member: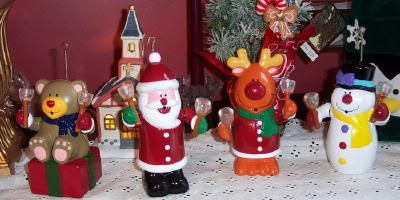 It plays about a dozen holiday tunes. It's funny and cute.

Sam giving us a drum concert: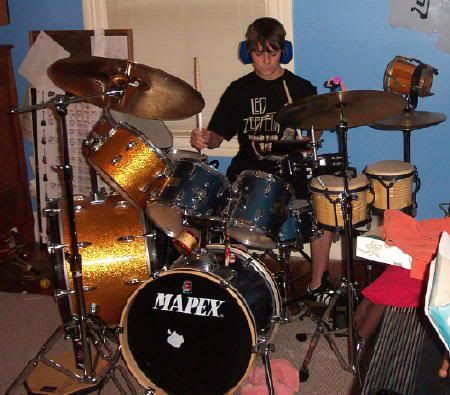 The giant cymbal was his big Christmas present this year. Sam is very enthusiastic about playing the drums in his school's band.
That's it for now- I will have recipes later.