I found a pic I took of Eddie almost three years ago. I'd totally forgotten about it, but when I went to resize a pic of Kira, there it was!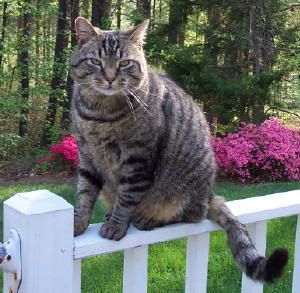 He is the best cat. He loves to play, and if you stop petting him, he butts your hand until you start again.

Edit: I made an icon of him.





Cute. Cute. Cute.