I found a bunny-shaped cake pan. One of the ideas on the box was a Rice Krispie Bunny- so I made one: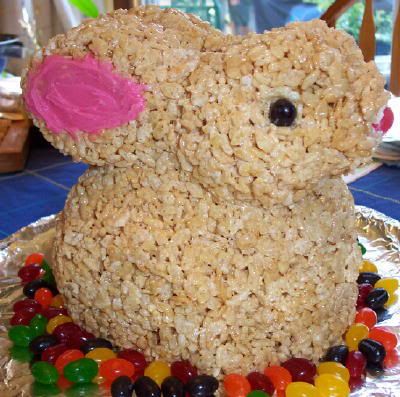 Almost too cute to eat!

Birds are really stupid. One flew right into the glass sliding door last night while I was having dinner. I swept it off the porch, but I'm not sure it was dead. It was gone this morning! Poor thing. I hope the cats didn't get it.
I love watching the birds at the feeder.

I'm going to see Blades of Glory tonight. I hope it's good. I need a laugh. I haven't been to the movies in over two months!