This is the sampler I made for my aunt's wedding. I finished it about an hour ago! Took about 10 hours.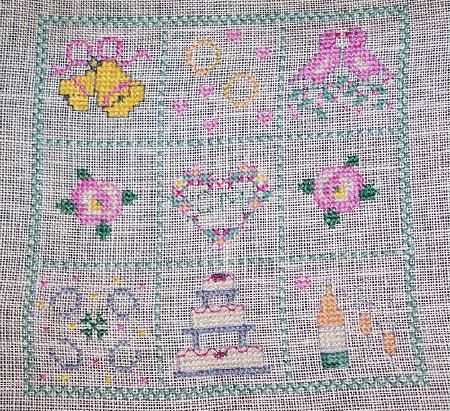 I hope she likes it.

Palm Sunday went really well. Our music was nearly perfect! Bell practice was very productive tonight as well. I'm going to be very busy at church all week!