Thanks to
mutarada for originally posting this.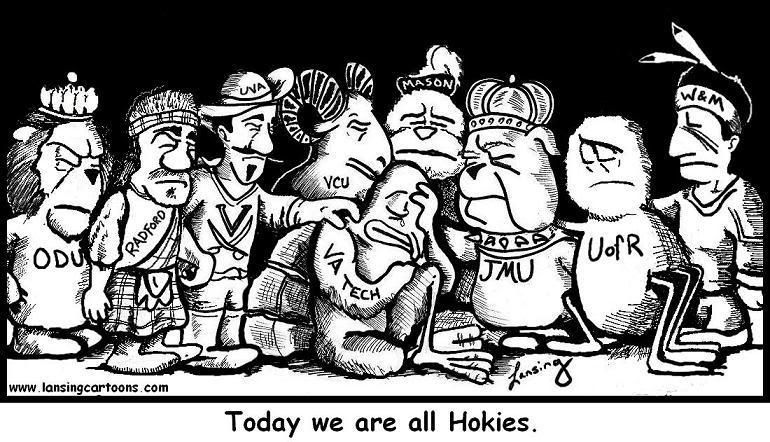 My local college, the University of Mary Washington Eagles, are also sending their support.
I watched part of the convocation yesterday. Damn, these are strong young people. They will get through this.
There's a service tonight at the Episcopal church down the street from my church. I probably won't go, because it will be packed. The choir will be singing part of John Rutter's
Requiem
on Sunday.