Most of my pictures from yesterday didn't come out very well. Here's the best of the lot:



The bell choir banner:
My mom made it!
My bells: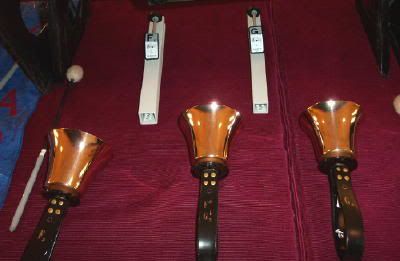 i've rung in this spot for five years. I used to ring the really big bells!
My sister, Katie, directing the youth bells: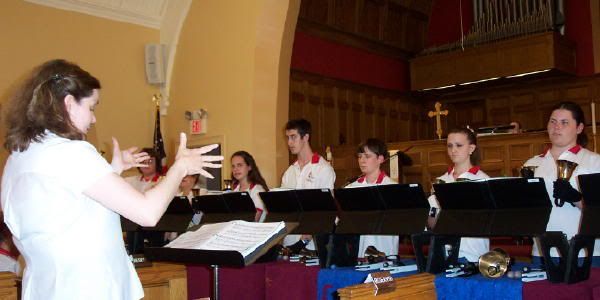 And the youth choir (my nephew is in the middle bottom):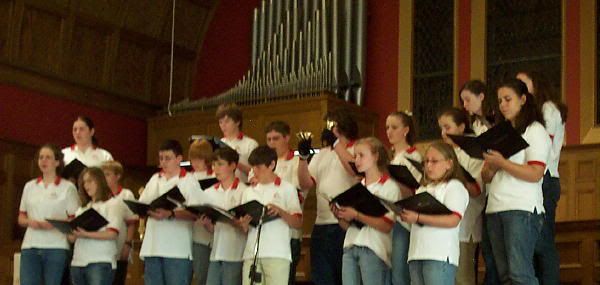 It was a nice concert. My choir played some of our festival pieces, including two that used the youth choir on chimes. The seniors from the youth choir chose their favorite pieces from the past year.
I hated not being able to sing yesterday. I'll miss choir this week, too. My cold has gone from my head into my chest, and it's staying there.
And I can't get to the doctor until next week!
If I'm better by Saturday, Mom and I are going to the needlework show in Maryland as planned. We'll also go see Shrek the Third, because we couldn't go last week. I
hate
being sick! Only plus side is I can sit up in bed and cross stitch. I can't lie down too much or else I'd choke! That makes sleeping a chore. Grrr. I need to get over this!