More pictures of Mom's garden, including the cherry tree in the middle. The birds usually get the cherries first, but I was able to pick a bunch!

The tree: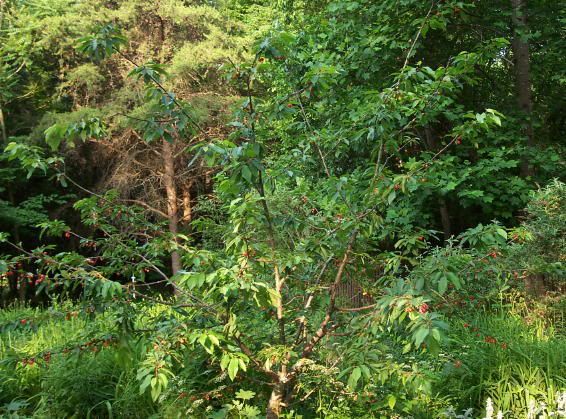 A close up:
The cherries I picked: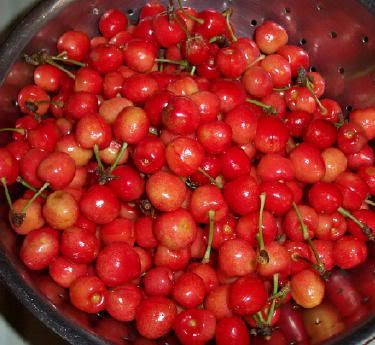 There's quite a lot there! Almost enough for pie filling, but some are probably bitter.
One of the first lilies of the year: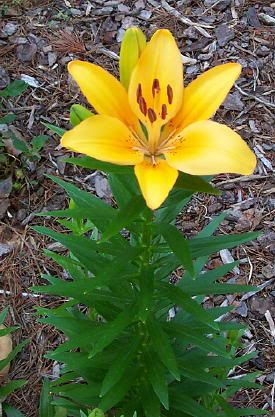 The garden is about to explode with all sorts of lilies!
The first carrot harvest: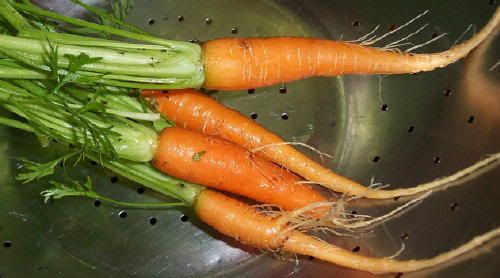 Mom and Dad are on their way to Ohio/Kentucky/Colorado/Utah/New Mexico. They're going to be gone almost a month. I was originally going to go with them, but Mom desperately needed someone to take care of the garden, and she doesn't trust my sister.
To make up for it, they're taking me to New York later this summer! I really wanted to go to Colorado, though, and see our old house and my schools.