She sure gave me a lot of trouble (spilled beads, re-stitching whole areas), but the lovely Miss New Year is complete! Big pics and some TrekBBS stuff behind the cut.



Here she is in all her beaded glory (I swear, this one had the most beading of all of them!):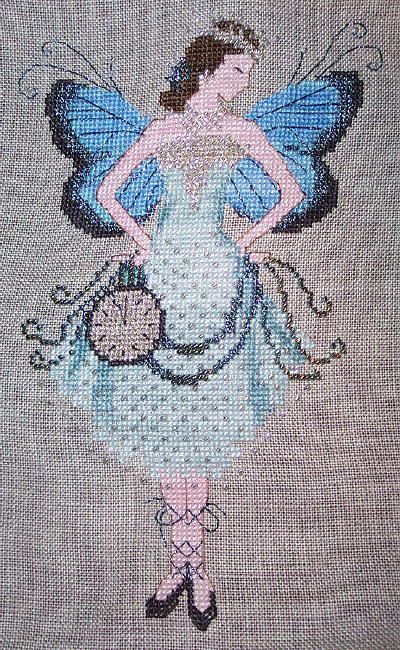 A bit of a close up on the wings, her best feature, in my opinion!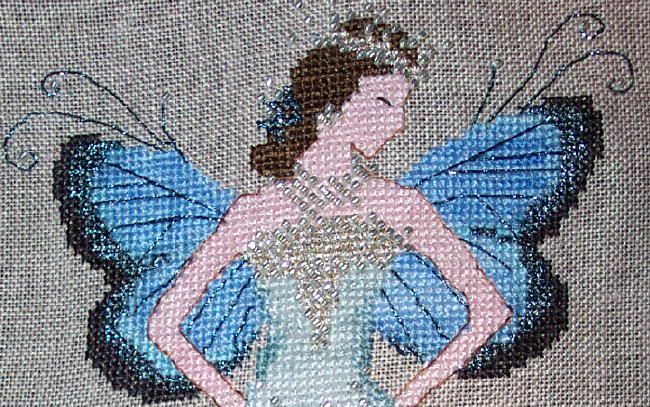 I just love the colors on this one. Every time I finish one of these fairies, I say it's my favorite.
The last one is now out, and mine is being held for me at my favorite shop. It's Thanksgiving/Harvest: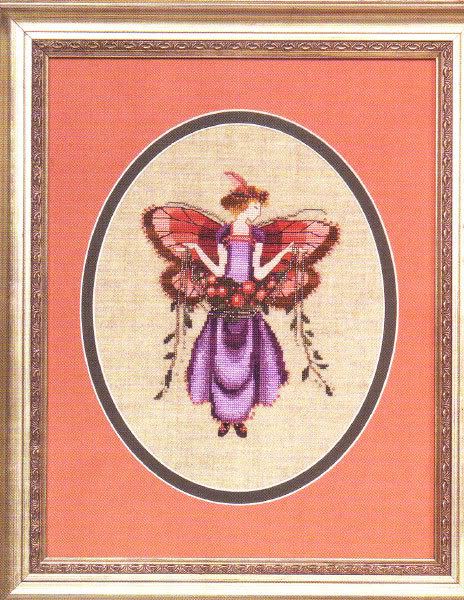 She'll be fun to do. I wish there had been a Saint Patrick's Day Fairy, too. I'm actually a little bit sad that the series is finished! I've started the Halloween Fairy, but before I do any real work on it, I'm going to go back to Royal Holiday for a while. When I finish
that
piece, I can say I really accomplished something!
There was sad news from TrekBBS today. A former poster, Techman, died suddenly. He was only 53. I really didn't know him all that well, and disagreed with him much of the time, but I enjoyed his bad joke posts (the Daily Chuckle), and the debates in the old TNZ. I'm glad to see that the memorial thread in TNZ has been kind. RIP, Techman. Damn. Sometimes you forget that there are real people behind the usernames. *hugs TrekBBS and lj friends*