...my mom and dad tied the knot! I made a card for them. Pics under the cut, and some stuff from their trip! They took a lot of pictures while they were in Colorado. This first batch is from Colorado State University.



First, the card:
The CSU campus:
The music building, where I spent many happy and frustrating days!
Moby Arena. So named because it looks like a whale. Yup, that's the true story behind the name!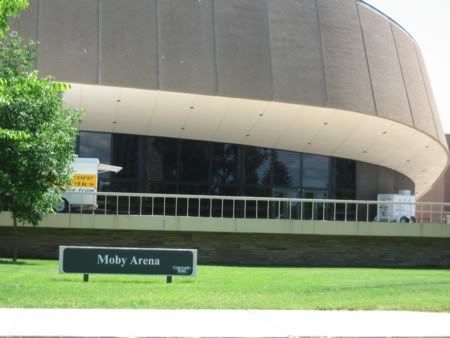 My dorm, Parmelee Hall. I lived there almost the entire time I was in school.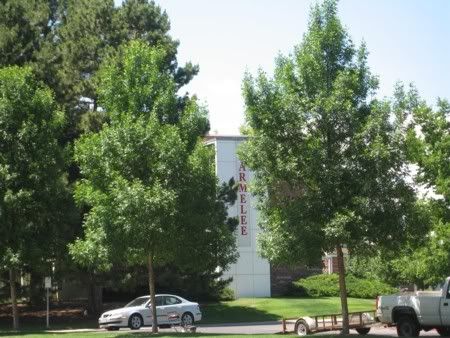 "The Oval"- right outside the music building. Many classes and study groups were held here. It was my favorite place on campus.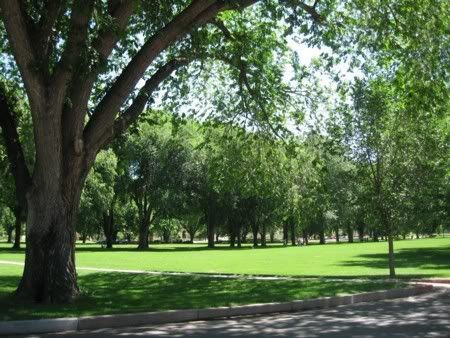 Cam the Ram- the school mascot. This statue wasn't there when I left...it's a recent addition. The buildings behind it are "the Towers"- Durward and Westfall Halls. I almost lived in Durward because it had a floor just for performing arts students. I really regret not living there, though Parmelee was admittedly a nicer dorm.
CAM is so named because CSU used to be Colorado A&M- until around 1948. I wish Mom had taken pictures of Hughes Stadium. Lots of fond memories of playing in the marching band at football games!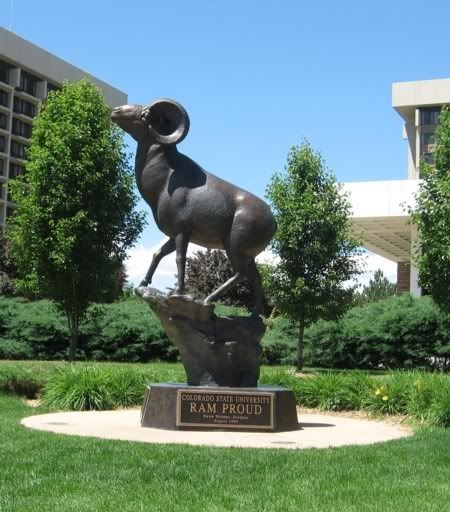 Finally, the Lory Student Center. The bookstore, a theater, food court, bowling alley, ballrooms, and conference rooms all are housed in there.

Damn, I really wish I could have gone on this trip. I'm feeling a bit homesick now, even though I haven't been in Colorado in thirteen years!


Next batch of pictures (when I get them) are from Broomfield- my high school, our old house and church.