While I was watering Mom's tomato plants, something wet and slimy jumped out at me. It turned out to be this little guy: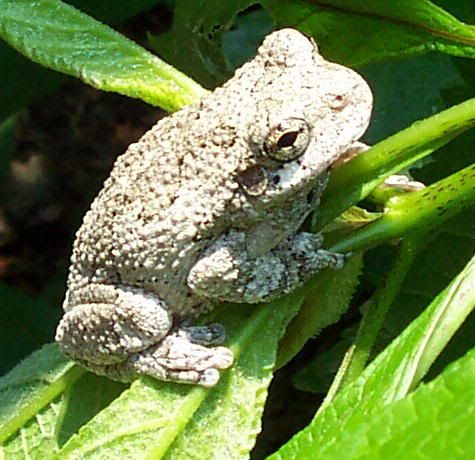 I had to snap a picture. I love toads! There are a lot of them (and frogs and turtles, too!) around here. They are so good at keeping the bug population down.

It's almost 100 F today. Humid, too. Yuck.