These are from my old hometown, Broomfield, which is about 20 miles north of Denver. It's tripled in size since my family moved.
Our old house: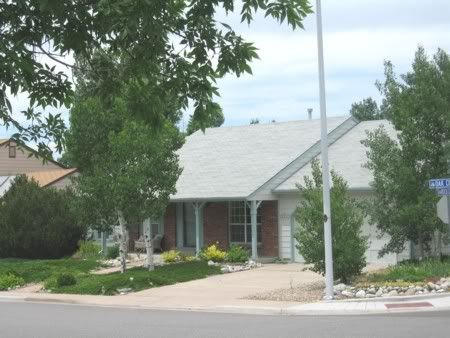 It hasn't changed much except for some paint.
The view of the Rocky Mountains from our neighborhood, and our little pond: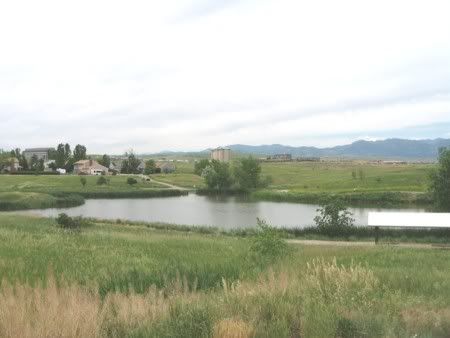 Our old church, which has
quadrupled
in size since we left!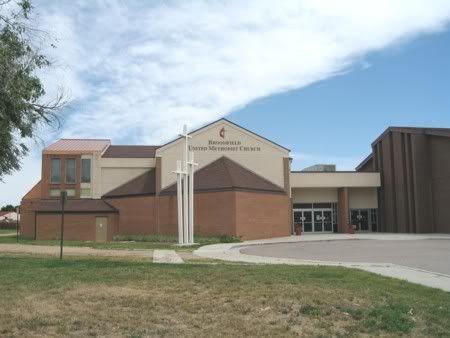 Finally, my high school. Everything in Broomfield has gotten bigger
except
Broomfield High School! It's virtually the same. Of course, there are now two high schools in town.

The school was right across the street from our church.
Oh, I wish I could have gone with Mom and Dad! Broomfield has changed so much since I left. It would have been fun to see everything new.