My birthday is a little over a month away, but my presents came early. Mom and Dad got me two new books as well as the final Holiday Fairy Kit: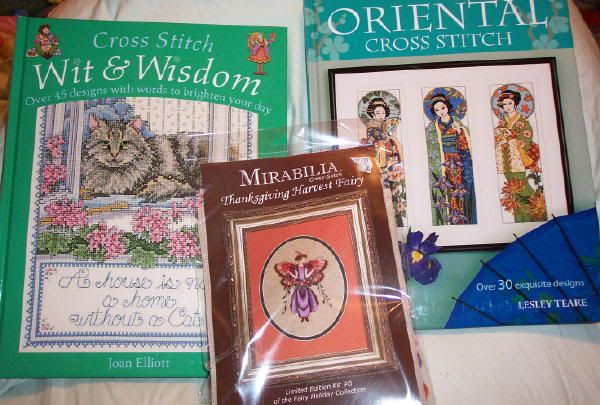 Oriental Cross Stitch
is a beautiful book, and I hope to do stuff from it someday! I've already chosen a small project from Cross Stitch Wit & Wisdom
! This book has some really cute stuff in it. The Thanksgiving Fairy is next on my to-stitch list after the Halloween Fairy- I should have both completed by September.

Mom and Dad are back from their long trip. They were very happy to see the garden. I think Mom was more excited about seeing her garden again than seeing me or my sister! It's been a little hot and dry this week. But everything still looks good. The lilies and hollyhocks have taken over most of the garden, and they're so beautiful!