Church was excruciatingly boring today. The choir wasn't very good. The service just dragged on and on. *sighs*

Had a nice lunch with my family after, though. We went to Fuddruckers (or Ruddfuckers, as I've heard some call it!), then had dessert at Maggie Moo's later. Now I'm just sitting at the computer playing with the cross stitch CD that came with a magazine.

Mom's garden looks really good, despite the lack of rain recently. These are the latest pictures:



These sunflowers weren't planted! There are always seeds in the birdfeeders, so the birds must have dropped them!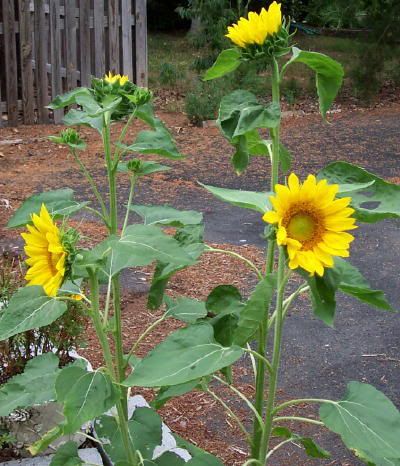 A very happy bumblebee: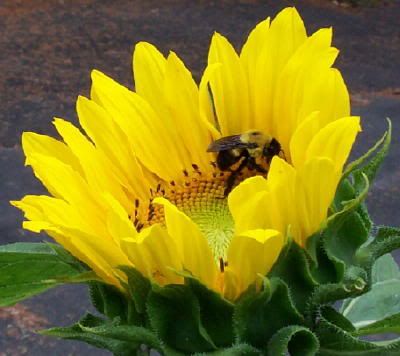 More lilies. These are over 8 feet tall!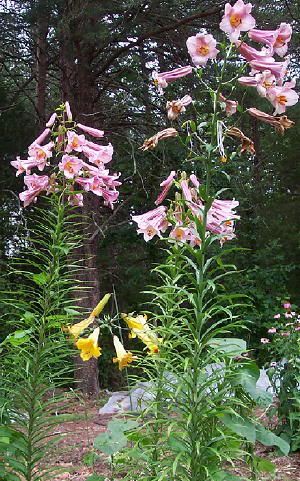 A lovely assortment of lilies and wildflowers. They just keep coming! The backyard garden is blanketed with them.
One final pic for today- I volunteered to bake cookies for a library function. I made sugar cookies in the shape of a crab. They were a hit, but they broke easily.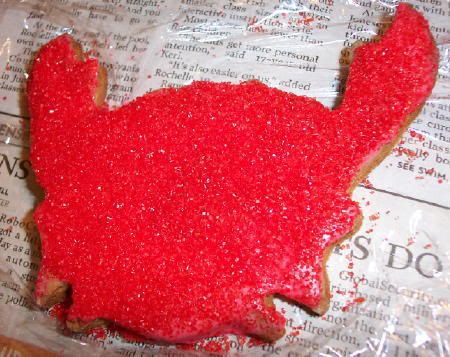 The first concert at the library went well. The band was good, but there weren't enough volunteers to help set up and take down equipment. So it was a lot of work. I'm really tired. The concerts are always fun, though!