I spent nearly seven hours yesterday helping with the concert at the library! This was the second concert in the Bluemont Summer. The performer was John McCutcheon, a "one-man folk festvial". He was awesome! He's been nominated for several Grammys. He plays several instruments- guitar, banjo, piano, hammered dulcimer, and autoharp, among others. He did some original stuff (including a song he just wrote about Scooter Libby, which got a lot of laughs), and some folk standards. He was quite a storyteller, too.

In between setting up tables, showing people where to go, making sure Mr. McCutcheon had water, taking pictures, enjoying the concert, and taking everything down, I managed to do some cross stitching. These concerts are informal, and it's not unusual to see women whip out their knitting or other needlework!



Here is the only picture of mine that came out at all (the pics I took with the library's camera came out better, but I don't have them):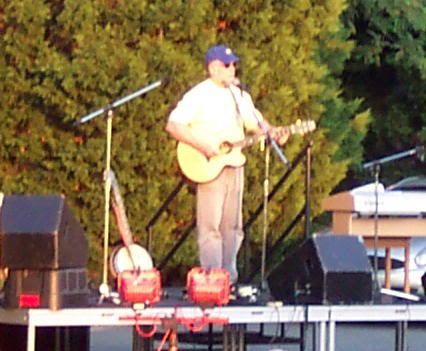 I have a cross stitch piece to show off, too. This is for Michelle, one of the reference librarians, who just got promoted to Head of Reference at a different branch. So this is her good-bye present!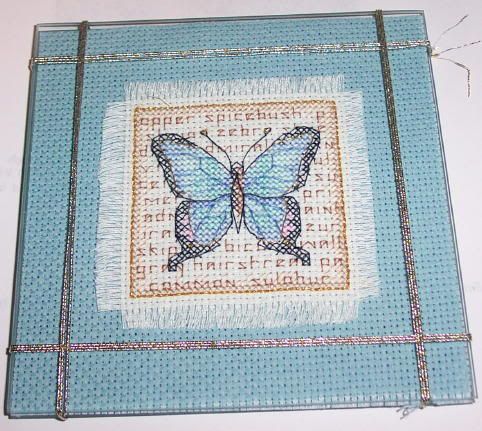 The head of circulation at the library is also leaving, so I'm working on something for her, too.