Tonight was the third Bluemont concert at the library. The band was Solazo, a quintet that played mostly South American and some Afro-Cuban music. I really enjoyed the concert! They even sold some handcrafted instruments like the ones they played. I had to buy a couple...



These are

guiros

, clave-like instruments made out of gourds. I bought one for my sister (the larger piece) and one for me! They are beautifully carved: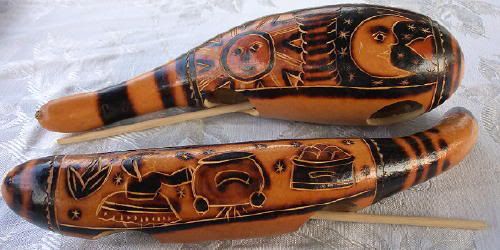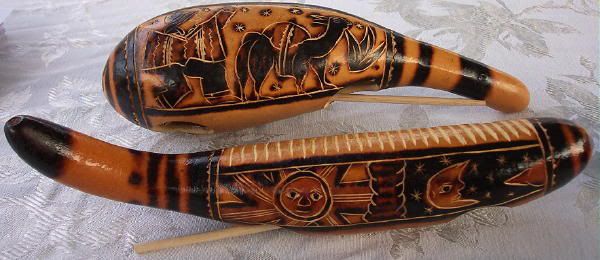 Here is part of the group (the percussionists were off stage):
Once again, most of my pictures didn't turn out. It got dark fast tonight, and I couldn't get close enough.
These concerts are always fun, but damn, they're hard work! Once again, I spent six hours running around. Tonight I had the additional duty of selling tickets and handing out programs. Big ego boost of the day: The lady working with me was absolutely sure that I was only 22!!! I actually had to show her my i.d. to prove her wrong. But hey, if I look 22 instead of almost 36, that's great!
I was so busy tonight that I didn't even have time to cross stitch. Just as well- I forgot to pack needles with the project I had with me.
I'm going to miss the next concert because I'll be at my sister's. I start house sitting tomorrow morning. The last concert is the day after my birthday!