All I've done so far this year is memes!
Not much going on right now, but I did want to post
something
. 2007 is off to a quiet start. I read Carl Hiaasen's latest novel,
Nature Girl
, which was pretty good, though not his best. My favorite is still
Sick Puppy
! I went to see
We Are Marshall
last week and cried most of the way through it (the re-enactment of the crash site was hard to watch). Yeah, it was a bit sappy, but what do you expect from a "tragedy hits college/small town, they rise from the ashes" story? Matthew Fox from Lost was really good in this. I don't usually like him.
I started working on one of the cross stitch kits I got for Christmas: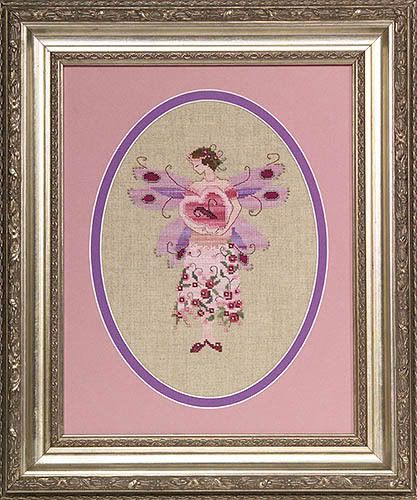 I haven't gotten very far on her yet!
We just got our first bit of snow. It was wet snow that vanished almost as soon as it hit the ground, but it was still snow! I can't believe there was no snow during the Christmas season this year at all. I guess Denver got it all. Ouch.