It's that time of year again, Halloween is coming. Time to bring back Vampire!Mowett as my default icon.
They're "baby cakelets". These are lemon poppyseed with a chocolate cream cheese topping.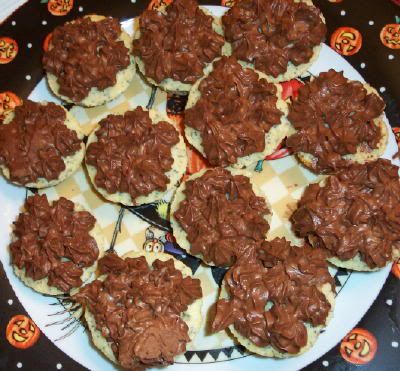 Aren't they cute?
And bite size, too.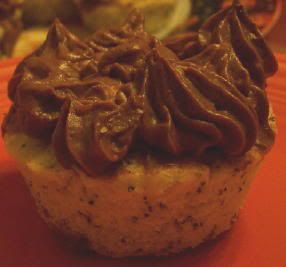 They really were delicious. Mom loves lemon poppyseed cakes or scones. The recipe is another long, complicated one. I'll try to simplify it and post it at my recipe blog later.
Have to go pack for my little trip, though I still don't have a dress for the wedding. I'll have to go shopping tomorrow. I probably won't be around until next Tuesday!