I've been pretty busy since Friday. Sunday was the bell/youth concert at church, and I had to help with the reception. The concert went well, though attendance was lower than usual. There was a terrible thunderstorm with hail and heavy winds just as we were all getting ready to leave. It was scary! I saw a couple of little birds get blown out of trees. Poor little guys! So that was it for bell choir this year. I don't know if there will be a summer choir or not yet...
Mom's garden is really growing! All the extra rain has helped. The first lilies are blooming, and the roses are gorgeous:
I finished a small-ish cross stitch project the other night. It's going to be an anniversary present for Mom and Dad: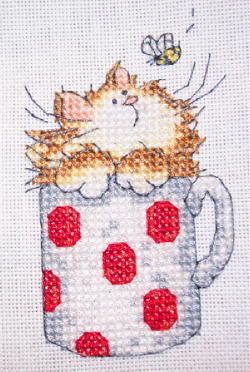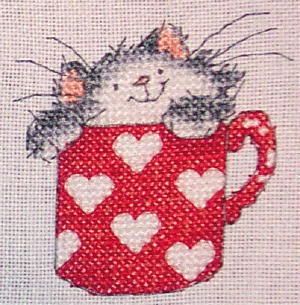 Each cat will have its own frame, and will be displayed in the kitchen.
I'm leaving for my cousin's wedding on Thursday morning, and I'll be back next Wednesday. It's going to be a very busy week, so I probably won't be around much!