It's worse than it looks. It's pouring out, and the wind is whipping up the leaves, and twisting flags around their poles.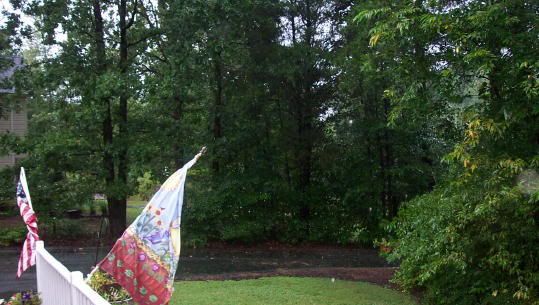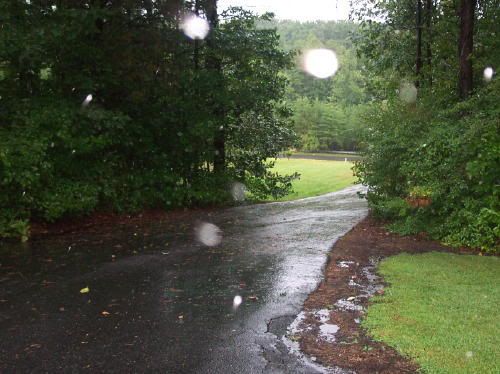 Yuck. I hope it slows down a bit. The Carolinas have gotten a pounding. Virginia Beach has some big waves!
The latest radar:
We're under a tornado watch right now. *meep* I'm in the middle of one of those little red blobs.
I'm keeping the cats locked up today!