I finished a quick cross stitched picture for my mom's birthday: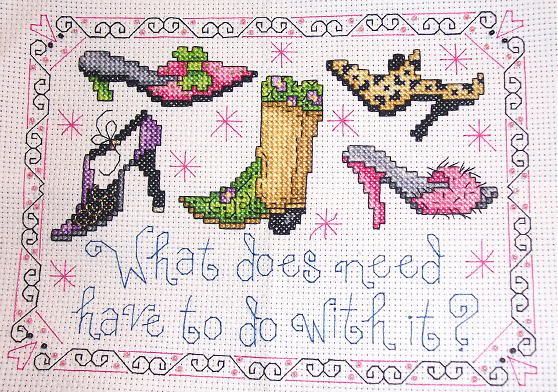 She loves shoes! This was a really simple piece.
Not much else going on. Choir has been going very well. My voice came back in time for last week's practice, and I sounded pretty good yesterday. The choir got a lot of compliments after the service. I think we need to sing more Bach!