My Tiger Lily cross stitch will be okay. I fixed all of the damage from yesterday, so I'm back on schedule with her. She'll have a head again by tonight!
Choir went really well today. We sang "Here I am, Lord" as an anthem, and we got applause. Normally, I think applauding in church isn't proper (it's not a theater, ya know), but today it was heart-felt.
Tomorrow the U.S. celebrates Martin Luther King, Jr. Day, so the service began with one of his prayers:
Is someone here moving toward the twilight of life and fearful of that which we call death?
Why be afraid? God is able.
Is someone here on the brink of despair because of the death of a loved one, the breaking of a marriage, or the waywardness of a child?
Why despair? God is able to give us the power to endure that which cannot be changed.
Is someone here anxious because of bad health?
Why be anxious? Come what may, God is able.
Surely God is able.


A great
prayer for uncertain times.
One last note about the US Airways incident: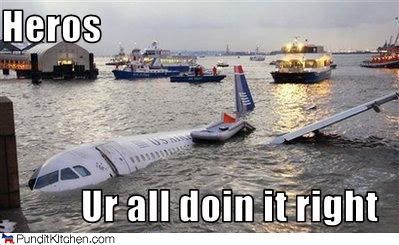 Yes, they certainly did. What a miracle that nobody died, and that there were no serious injuries! The plane is now out of the water. I hope they can get the answers they need from it. Obviously, it will never fly again. :p It did land in the Hudson River, after all. Yuck!