The pink dress isn't available until long after Easter, so forget it. Maybe I can get it for summer. :(
I do have a couple of alternatives:
ullapopken.com/product.asp_Q_pn_E_82229
ullapopken.com/product.asp_Q_pn_E_92262
They would both look good with a light blazer or sweater, and the second would be awesome with a denim jacket! Opinions? I'm running out of time. Plus side for the second dress- it can be worn from Easter through the summer. Plus it's cheaper! Plus side for the first dress- it's different from anything else in my closet.
Today, I went to a needlework show in Northern Virginia. I saw some wonderful things. I was inspired. So many fantastic stitchers out there! I went to a terrific shop after, and bought some new charts. They all came with cute charms to match the designs. This was my favorite: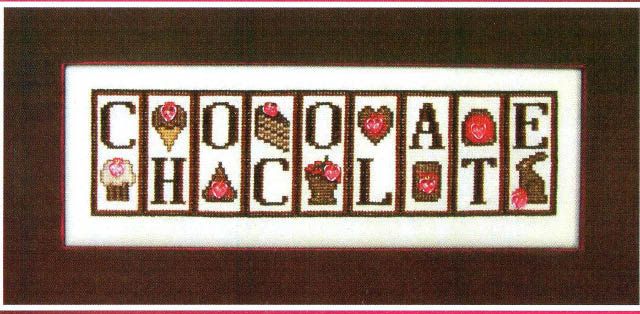 I'm going to stitch it as soon as I'm finished with Tiger Lily, which will be done in a couple of days! I also bought a shoe chart and a baseball chart that can be adapted to match a favorite team's colors.