Went to Ulta and bought some good stuff- clay facial masks, shower gel/shampoo, and awesome nail polish. One for me, three for Mom's birthday. Cool colors: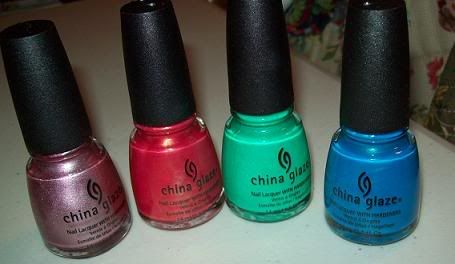 The lavender one is mine. I'm going to do my nails tonight!
Mom and I went to lunch at Panera, then shopped at A.C. Moore for bead supplies, and went to see The Informant!, which was weird but fun.