The Easter services went really well. The music was great, and the sanctuary was lovely.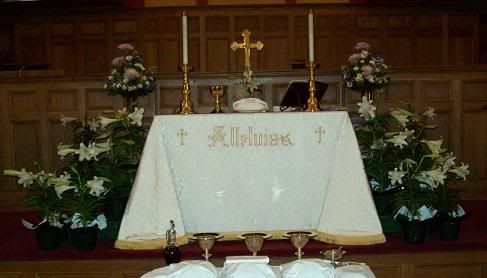 Dinner was nice, too. It was family plus Katie's inlaws plus the choir director! I did the decorations as well as about half the cooking. I made a huge chocolate egg, and then filled it with a nest of edible grass, Jordan almonds, and Peeps!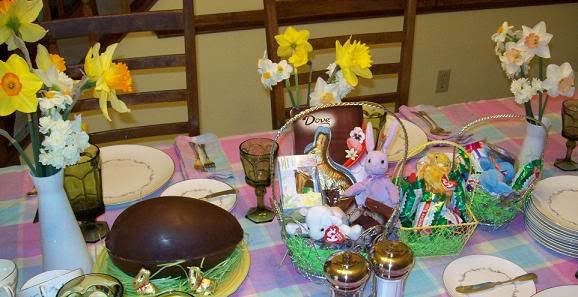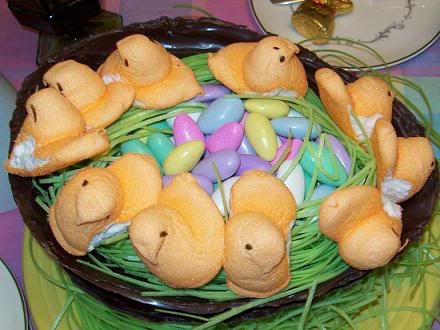 I looked pretty good in my Easter dress, too. :)

Now I'm tired out! Tomorrow I'm going with Mom and Dad to D.C.- we're meeting her friend (the one I was named after!) at the National Gallery of Art, and hopefully, we'll also get a good look at the cherry blossoms. Katie might go with us. She and Sam are both on Spring Break.