Well, the plan was to meet Mom's friend...but we couldn't get in touch with her. We spent the day at the National Gallery of Art.

The rotunda: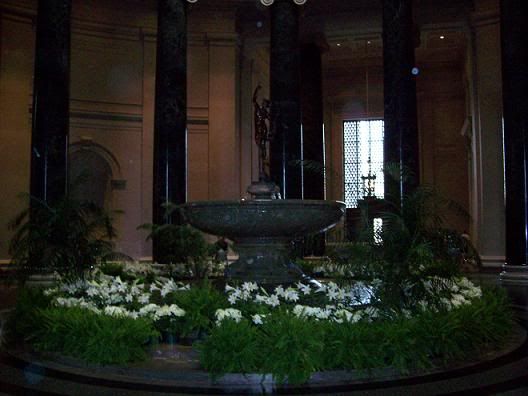 The Sculpture Garden: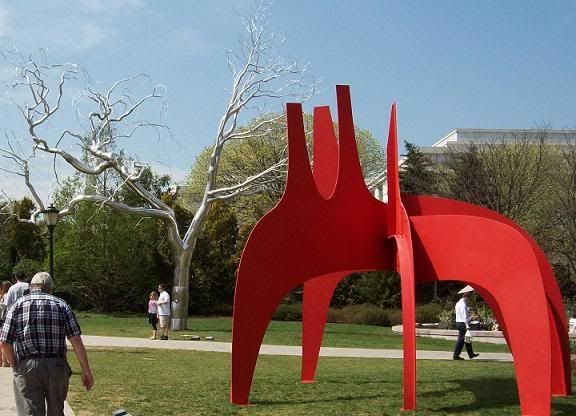 One of my favorite paintings- Renoir's Girl with a Watering Can: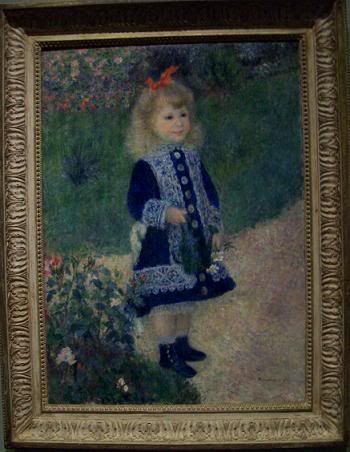 More pics on Facebook:
www.facebook.com/album.php
Next D.C. trip we're going to the Newseum. I've been wanting to go there for years!
Got home just in time for a sudden thunderstorm! Pouring rain, thunder, lightning, and pea sized hail. It hit 90F today.
Baseball is back, and the Nats are already sucking. 11-1 loss to the Phillies. Mets won today though!