Mom gave me two new books- one cross stitch, the other jewelry-making. I'm learning a new techinque- soldering. It's tricky, but with practice, I think I'll do it well. My first attempt, a two-sided charm: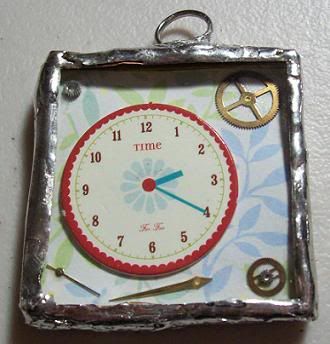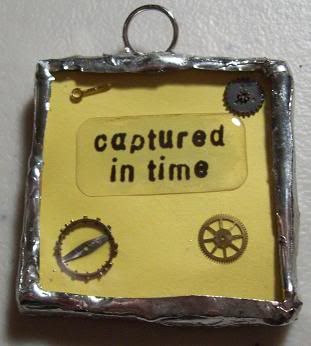 I have a small tin of old watch parts, and I'm looking for more. They're great for collage jewelry!
I saw Toy Story 3 today. It actually made me cry! Of course, it's because my nephew is headed for college soon...It also made me think of my old toys that I wish I still had, like my Baby Beans, Darcy, and Dancerella dolls. :( I think most were either given away or lost during moves. But one of my favorite toys, my Kermit the Frog doll, is sitting next to my television. :)
We're finally getting a break in the weather. It's been a week of 100 or 90+ degree days. It rained today, thank God.