Sam is all grown up. He doesn't need his aunt anymore! I went to see him in Richmond yesterday with Katie, Paul, and my parents. He picked the restaurant- an awesome French spot called Can-Can. The food was
so
good! And really French. :p I had Steak Frites, and cream puffs for dessert. Yum! It's a real hot spot in the area, I've heard. And well deserved- I'd love to go back (I want to try their Nutella crepes next!). I'm so glad Sam is at VCU- Richmond has some interesting neighborhoods. The area near his dorm (Carytown) reminds me a bit of Bardstown Road in Louisville, and old town in Fort Collins.
Giada continues to grow and become a well behaved dog. Katie took her along to a coffee shop (that allows pets), and everyone just loved her! She didn't bark at people or jump on them. What a girl. She's so happy to be out of the Cone of Shame!
I think I've finally got the hang of soldering jewelry- here are my two latest projects: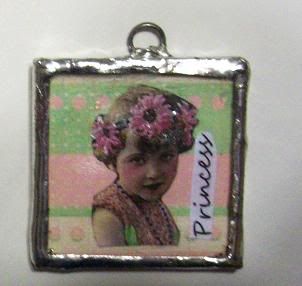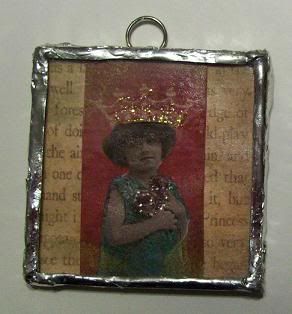 I'm having so much fun making collages with old photos, clip art, and scrapbooking papers. I'm going to have to add scrapbooking to my hobbies!