I look like a proper geek.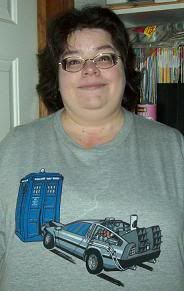 Just one month till the new series of Who! One month until this prettiness returns (borrowed from TWOP's My Motivation thread).




My feelings exactly. ;) *pets Eleven*

Spring is definitely here. I had to dodge worms everywhere I went this morning. And Mom's garden is coming to life- daffodils everywhere. Here are her forsythias:


I wish they lasted more than a couple of weeks. :( And I really hate it when people trim theirs. It looks unnatural. They're supposed to look like this!

It's been raining all week. And it's getting cold again- with a possibility of SNOW showers this weekend. Do not want.