Had fun at the Nats/Mets game on Saturday night...even though the Mets lost 3-0. :(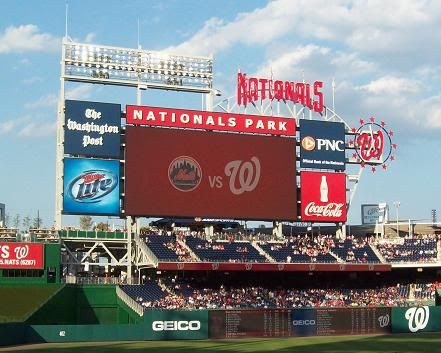 Mom and Dad pose with "Tom".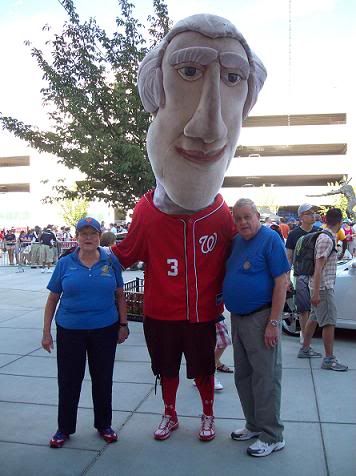 It was Bobblehead night at Nationals Park! We all got free Jayson Werth bobblehead dolls. He proved his "Werth" at the game, hitting the only home run of the game! I bought a Mickey Mouse in a Nats uniform, too.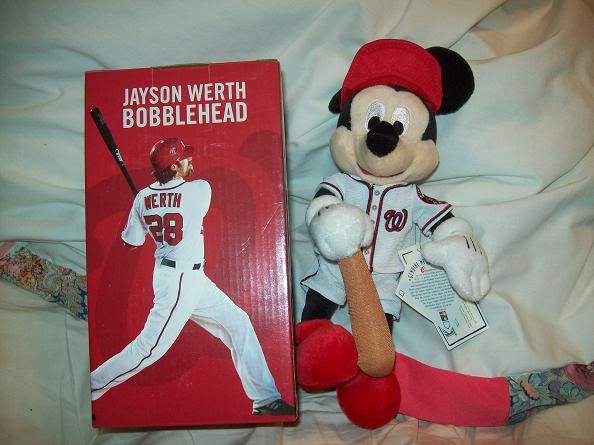 Since Paul was away for his birthday, we had our birthday dinner together at Cap'n Billy's. It was fun, but I ate too much.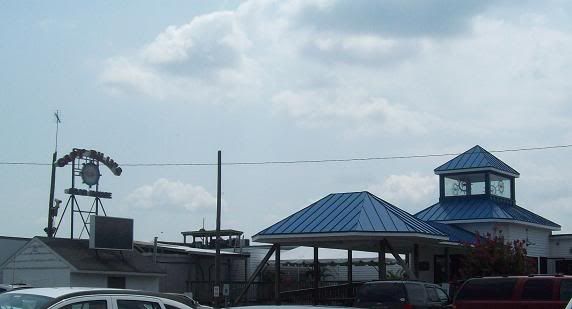 It's been too hot. :(
I went to PetSmart with Katie today and looked at the cats up for adoption. I saw several that are real possibilities for me! I'm going back tomorrow.