Couldn't wait until Halloween to put this on Rory. He's been acting like a little devil lately!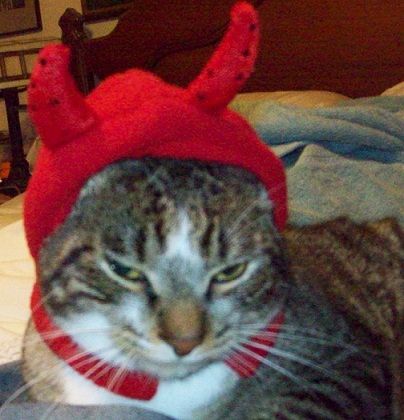 Got some crafty stuff done today, too. Avengers pencil cup: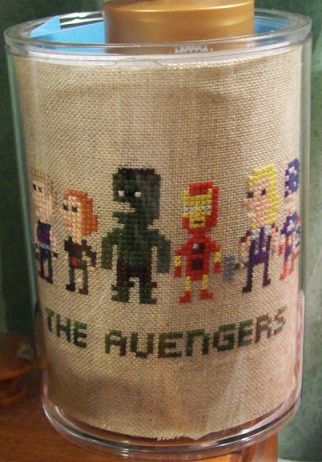 More fake bling with Art-i-cake goodies from Michaels: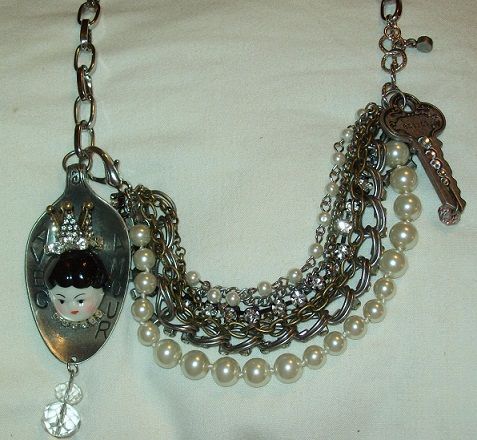 And I ordered this cross stitch chart to stitch for my dad- this is his favorite part of "A Christmas Story":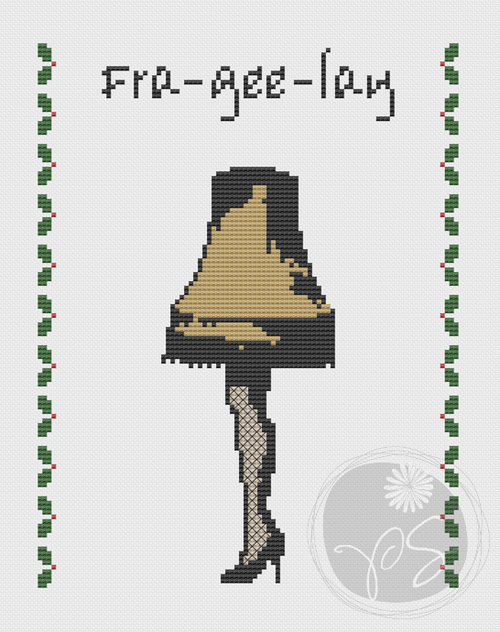 It looks simple. I should be able to stitch it in time for his birthday!