My town got about 8 inches. Ugh. Clint and Tasha had some fun, though: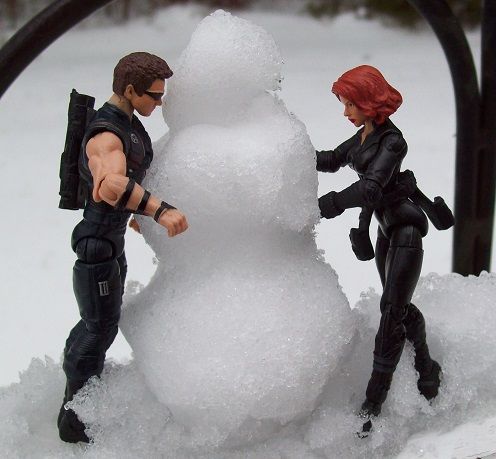 I'm not doing the AMC Theaters Oscar Showcase this year at all. I've already seen 7 of the 9 films, and it's not worth the money for the two I haven't seen! I saw
Dallas Buyers Club
and
Nebraska
in the last week. Both were great. I missed
Her
and
Wolf of Wall Street
, but I'll catch them on DVD later. Non-Oscar films- I saw
Monuments Men
on Sunday and loved it! Planning to see
The Lego Movie
later this month- I want to wait until the crowds go down. Then there's nothing I want to see until
Muppets Most Wanted
and
Captain America: The Winter Soldier
.