This was my weekend. I went to see Spamalot at the Riverside Theater. It was hilarious, and just as good as it was when I saw it in D.C.! My Black Knight pull-apart doll was pissed that I didn't take him, but I brought him a souvenir!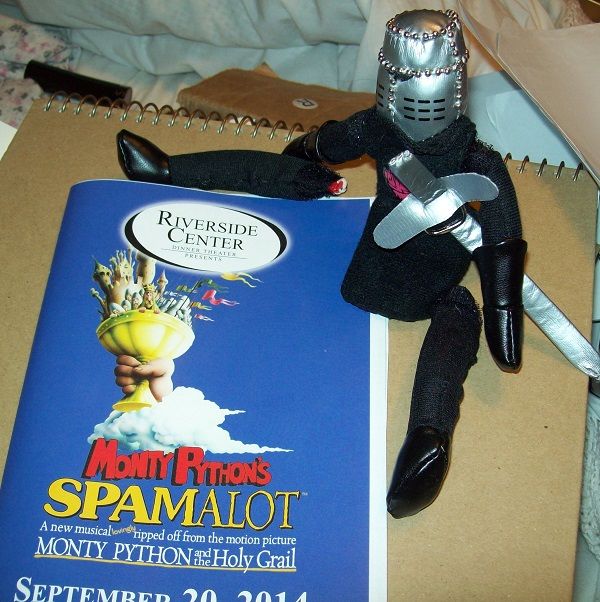 It took me all weekend, but I put together a Hawkeye-themed notebook with Mod Podge.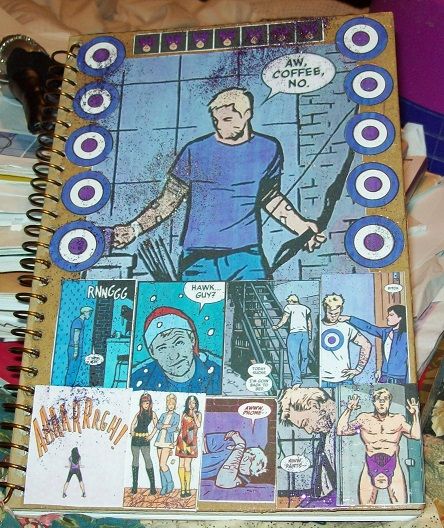 Finally, there are still toads around. One didn't seem to like the other Black Knight. The feeling was mutual. Dane, he won't bite you!