Here:

http://kirastitch.blogspot.com/

Just my rambling thoughts about it. I loved it despite the changes and the cuts. And I love this poster: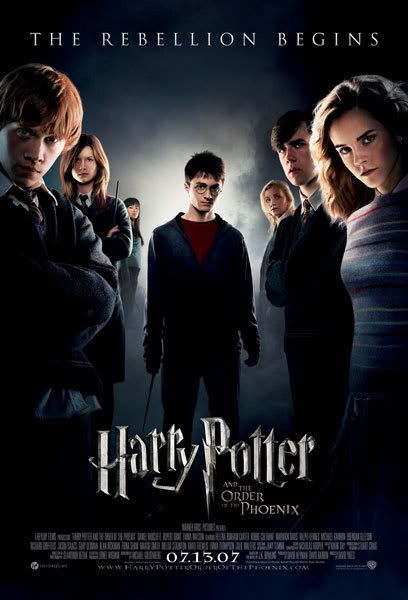 I like that it includes Ginny, Neville, Luna, and Cho. Still in shock about how much all the kids have grown.
Didn't Neville used to be short and chubby? Where did this tall, slender (in the movie he wears a bit of padding), good looking young man come from? Yikes. Time flies. Poor Harry is still pretty short
. But he's cute.

That's all! I have put The Deathly Hallows away for a while. I plan to read it again in a week or so.

I'm home from pet sitting. Thank God! I love those animals, but it can be so tiring. I can't imagine living with them full time. I'm just happy that Ike is feeling a bit better. It's going to feel good to be back in my own bed, too. The sleeper sofa hurt my back this time. I'm glad the week is over. It really was a disaster this time. Let's see: Dog gets sick, day spent at the vet, vet thinks it's time for him to be let go. Dog recovers (for now). Big storm knocks out power for two days, destroys trees in the yard, and the power lines set fire to one of the trees. Another dog gets a bit depressed. Cat is the attention whore from hell. I think I've had enough excitement for the week!