I finished a very cute project tonight. This is my "Needle Guardian" designed by Teresa Wentzler: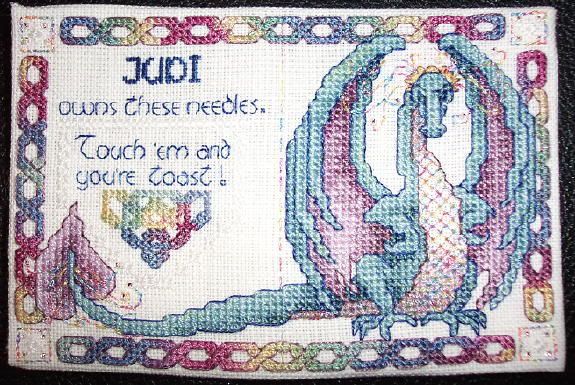 It took twenty hours to finish! Now I'll never lose my needles again...

Tomorrow is my birthday, so my family is taking me to The Melting Pot for dinner, and we're also going to see The Simpsons Movie. Should be fun!