A bit long with a couple of pictures, so under the cut...



My birthday was very good this year. Dinner at Melting Pot was terrific, but I ate too much! Then there was an ice cream cake from Maggie Moo's! Lots of great presents this year (though one hasn't arrived yet)- a new cross stitch book, a purse, gift cards for Borders and Michaels, a jewelery making kit, and a couple of cat pins. I'm going to have fun with some of that stuff...

The Simpsons Movie was a lot of fun. Three stars out of four! Woo-hoo! So now I've seen pretty much every movie I wanted to this summer, though I missed Spider-man 3 and Evan Almighty. Oh, well. The DVDs will be out soon...

Yesterday was the final Bluemont concert at the library- the Dixie Power Trio. They played mostly New Orleans style jazz, both original music and traditional. They were fantastic!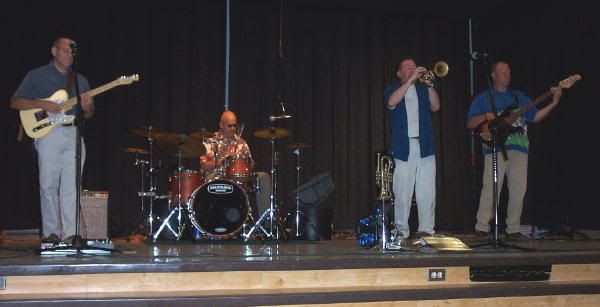 The volunteers were called up during the band's break. All the lady volunteers got flowers- here's mine, wrapped with the Mardi Gras beads I got when I bought one of the Dixie's CDs!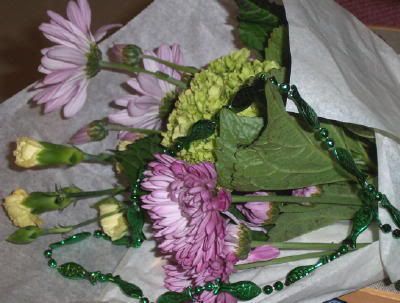 My weekend still isn't over! I went to see Order of the Phoenix again (and still plan to go see it in IMAX later). It was better the second time. One thing I want to buy for myself if I can find it- the Neville action figure! Tomorrow after church I'm going shopping...