My new toy, the coolest spice rack I've ever seen.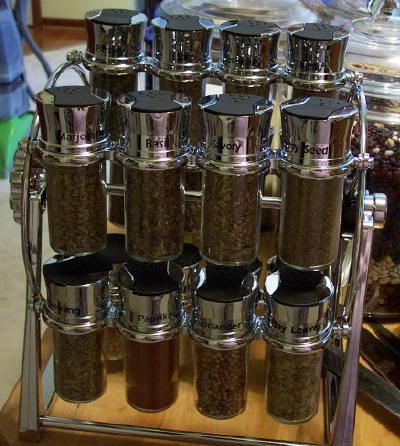 It was a last minute birthday present (and I still have one more gift coming!). I'll never lose my spices again!

It is too damn hot. It hit 104 F in Stafford today, and the humidity was pure evil. It's going to be this way the rest of the week. Poor garden...just when the tomatoes and peppers are really producing.

*whines* I still haven't been approved for the
nevillosity community. I have so many Neville stories I want to write...I hate it when communites have to approve you before you can join.

Still planning to see Order of the Phoenix in IMAX, but it's not going to happen this week. Hopefully, it will be around for a while longer.