It was sunny today for the first time all week! Hot, too. But we got great rain...Mom's garden LOVED it.

More stuff, sort of long, so under the cut...



I finally started reading The Road (well, listening to it on CD, actually). Oh, my God it is so depressing. Amazing writing, though.

I also found a copy of Ordeal by Innocence
at Borders yesterday- very cheap, so I decided to buy it, read it, and compare it to the PBS Mystery! version. The book is FAR superior to the Mystery! production. I enjoyed that, but too many things were changed for it to resemble the original book (no Miss Marple in the book!). I really enjoyed the novel much more. I can see why Agatha Christie counted it among her personal favorites. It had me hooked from page one.

Finally, my last birthday present arrived yesterday- this adorable kit: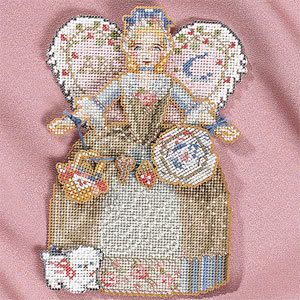 I don't know when I'm going to get to it. I have to do Christmas presents- and I just found out that yet another cousin is getting married in October! I don't have time to do a sampler for her, but I at least want to make her a nice card. I've never met her husband-to-be.