My parents had a Mexian-themed dinner party this week- and I offered to help with the cooking (I was a guest anyway, so why not?). I made a cake I hadn't done in a while- the Pina Colada Cake: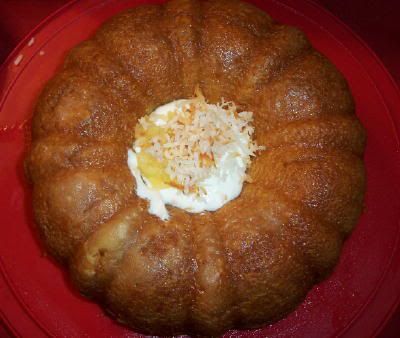 The recipe is really long...I'm going to put it on my cooking blog later if anyone wants it. It's one of my mom's favorites. It's a yellow cake made with rum, cream of coconut, and pineapple, with toasted flaked coconut and a coconut whipped cream on the side. The guests ate every scrap. I also made my Kahlua cake, and that was almost eaten up, too!

I helped decorate, too. I found these cute little ducks for the tables: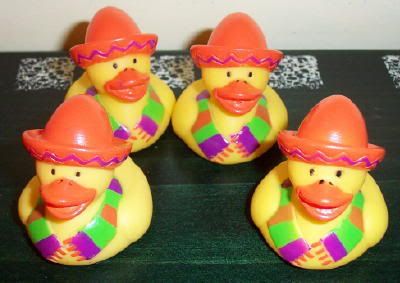 It was a fun party.