...being able to start and finish a project in one hour. This card is for my dad's 70th birthday, which is next Monday: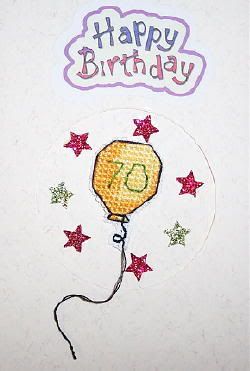 The stitching took 45 minutes, then another 15 to make up the card! I hope he likes it. I'm baking his cake tomorrow.

I'm almost done with my mom's birthday present. Then I can go back to the Thanksgiving Harvest Fairy!