Today was my dad's birthday, so here's the cake I baked for him!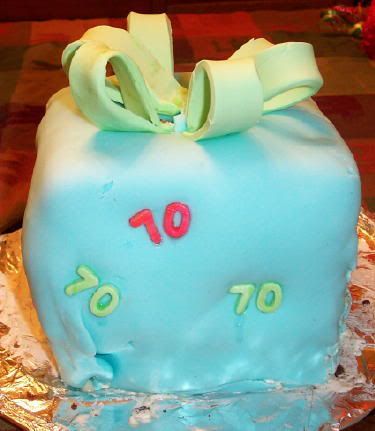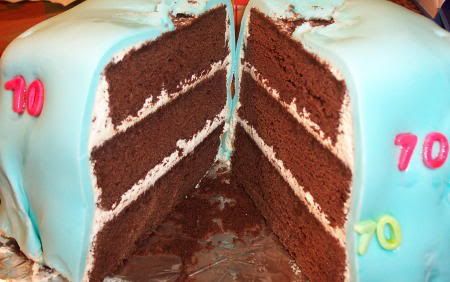 The decorations were made with gum paste. I'm never doing that again. It's hard to work with. Marzipan is easier and tastes better! The bow sort of collapsed. Oh, well. The cake itself was delicious! Dad loved it.

The recipe and instructions are very complicated, so no way am I posting them. But they came from this great book:

Confetti Cakes
.