I went to see my nephew in a band competition today. They won 1st place in their division!

Some pics behind the cut...



The band, the Royal Regiment of King George High School!

The drum pit: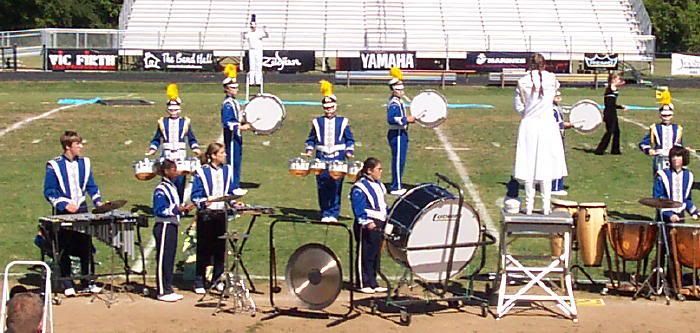 Sam and his drums:
Sam's band was really good- especially the drumline. The drumline and colorguard won best of their division, too.
I had a lot of fun. Being there brought back memories of my days in marching band. I kind of miss it. Competitions were fun.
I'm really tired now...it's been a long day.