It's time to work on Christmas! I'm just working on ornaments and cards right now. This is the third Mary Engelbreit ornament I've finished: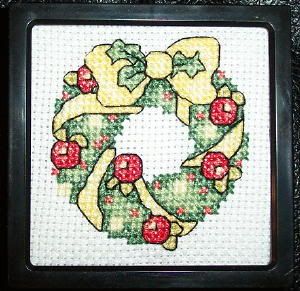 I have a bunch more to do.

It felt so good to skip choir on Wednesday. If Christmas wasn't coming, I'd skip another week. But the choir is already behind schedule.