I finished the Thanksgiving Harvest Fairy last night!

Big pictures under the cut...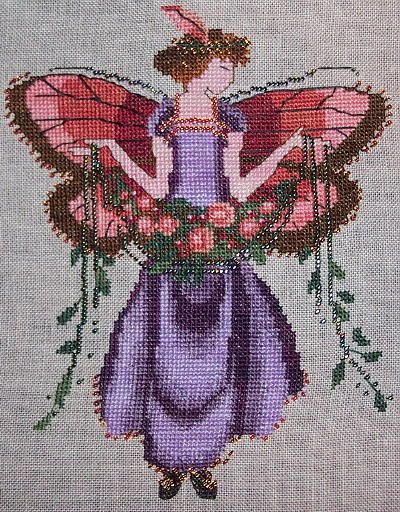 A close up: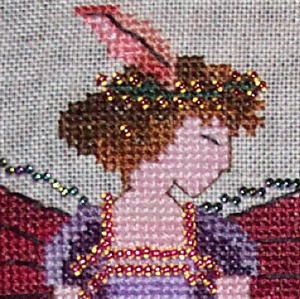 And all six of the Mirabilia Fairies together: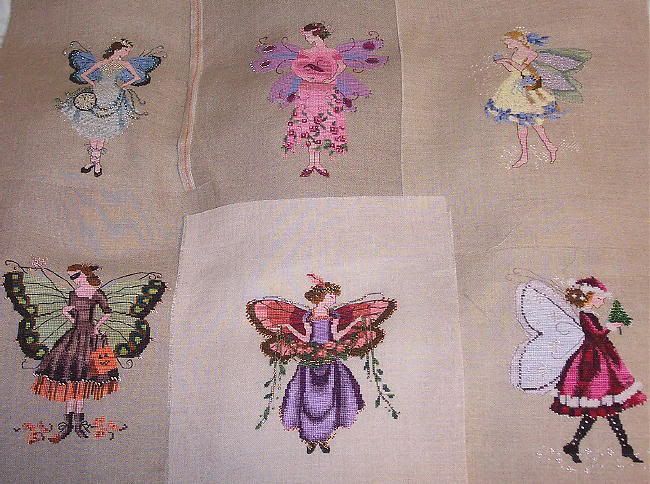 I'm actually kind of sad that the series is finished. I can't pick a favorite (that would be like asking a mother to chose a favorite child!)- but if I had to pick, I guess either Easter or Miss New Year. Those are the ones I'm entering in the needlework show next spring! They came out the best. Easter was nearly flawless (she says modestly...
). I had no problems with stitching her.
Messiah practice is going well, but we're short on men this year- especially tenors. That's going to be a problem. Once again, I chickened out and didn't audition for a solo. Bell practice was good on Sunday. We're working on Christmas stuff now. I wish I could say the same for the Sanctuary choir...I have no idea how we're going to pull off the carol service this year. It's a month away, and we haven't gotten any of our music yet!