I've been so busy that I forgot I had a finished cross stitch piece to show off!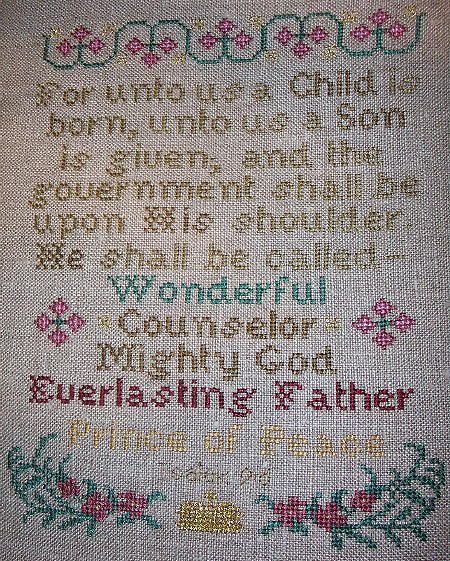 This is for my sister, because she's directing The Messiah. I was hoping to get it done and framed before our last performance, but that's next week. I'll just have to give it to her as a Christmas present.

Wow. I'm still full from yesterday. LOL!