My little Star Trek tree...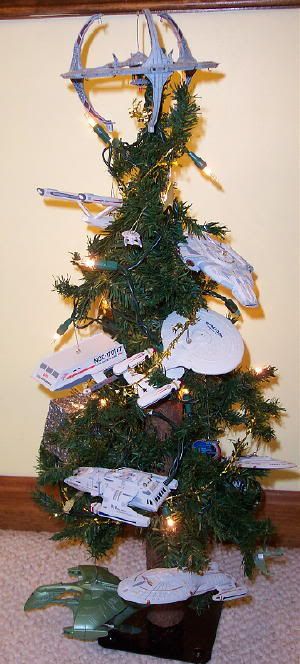 That's all my ship ornaments except for the NX-01 Enterprise (which is broken). I even put the miniature ships on the tree. The only problem is that the lights are too small for the ornaments- so the ships won't light up. I should have used standard tree lights. Oh, well!
DS9 was really too big to hang, so I just stuck it on top like a star!