Another year, another successful run of The Messiah. My sister thought it was the best we've ever done it. I know I sang better than usual last night. Katie may not be directing again next year (she's really tired!), but I'll sing in it, anyway!

I think the Christmas season has officially begun for me!

I've been almost too busy to do any cross stitching. I did manage to finish a card: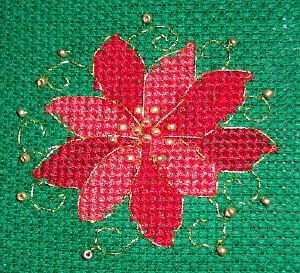 I still have to do my mother's present. It's simple, though. Then I have one more card to do.