I had a terrific holiday. The candlelight service at church was lovely as usual. I sang a solo and in a trio, and Mom thought it was the best she'd heard me sing in years! My voice must really have finally come back.

Christmas dinner was at my sister's house like always and it was great. Her tree was really beautiful this year.

Sam got an X Box and Guitar Hero III to go with it. He spent most of the day playing. I didn't even try to play. It looks hard!

I got a lot of great presents this year. A lot more than I asked for- especially considering that I already got the big present- Spamalot!! My sister surprised me with a bottle of Vera Wang Princess, a perfume I'd casually mentioned liking (we were at Macy's shopping for our dad at the time). *grins* I really cleaned up. Mom loved her necklace, and everyone loved the stitching I did for them.

Lots of pictures behind the cut- some are large.



This is the picture I did for my mom: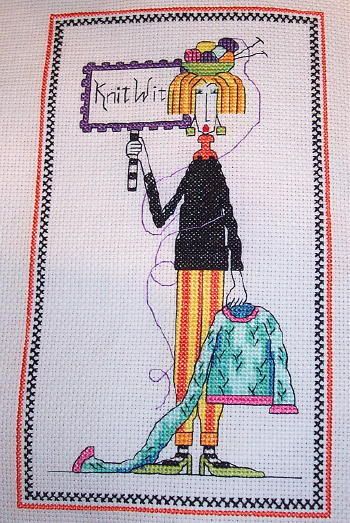 I collect dolls- specifically American Girls. I asked for Julie, the new doll from 1974 (my era!). Mom and Dad not only got me the doll, but two extra outfits and many accessories.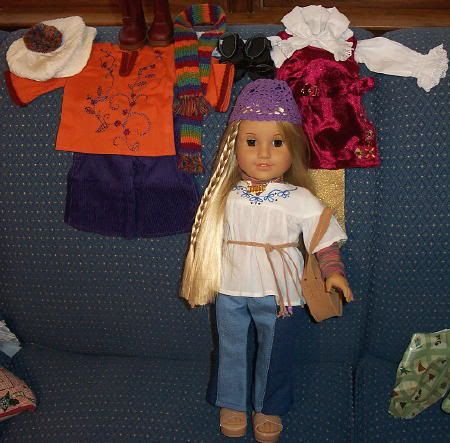 I'll always be a child at heart. The really scary thing is that my sister and I wore clothes very similar to Julie's- right down to the gold name necklace and crochet cap. I definitely remember having a hat and scarf like hers.
This is the stocking I made years ago- I made them for Mom and Dad, too, but never got around to the rest of the family. The chart and fabric were designed by Debbie Mumm.
I got a new cross stitch chart and a calendar with a chart for every day of the year.
Here's my tree, not as pathetic as last year's:
Mom and Dad's tree...with many new ornaments.
These were my favorite new ornaments:
I'm dreading taking down the decorations on January 6.
Hope everyone had a great holiday!