She's really into knitting. She's made a bunch of "felted" purses, and she made two for me. Pics behind the cut...

The big one: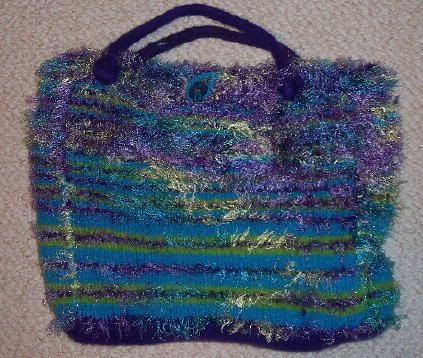 A close up of the button on top: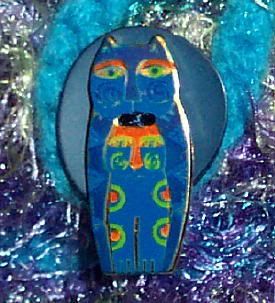 The mini- which fits in the big one.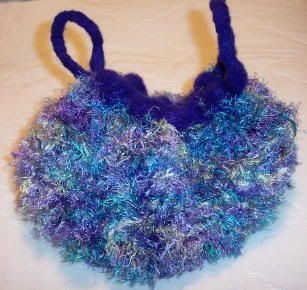 Yes, I know it looks a bit like a Tribble. I keep expecting it to purr.
Just thought I'd show them off. None of my own projects are ready to post.