I finished my cousin's wedding present last night!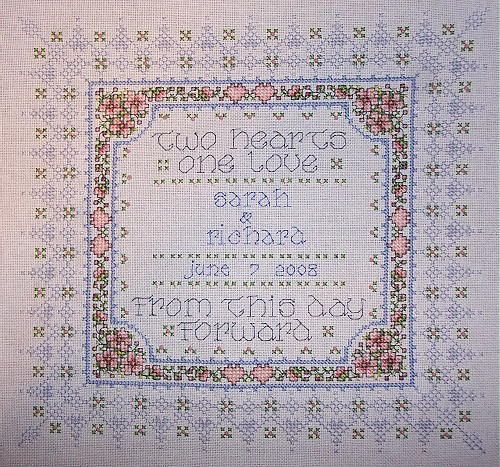 It really came out nice. I think it's a much better present than The Bride, which I gave up on. It took me thirty hours to do.

In other news, I went to a bell festival last weekend. It wasn't as good as last year's- the classes weren't interesting. I didn't go to any. The rehearsals and concert went really well, though. And I got a new bell shirt: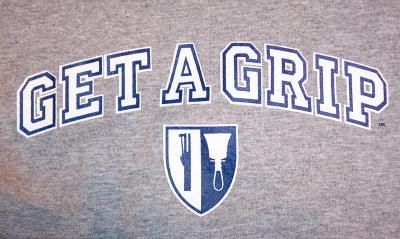 Hee, hee!

Only about half of the choir went this year. My nephew was a substitute for one of the players. He did really well.

I'm still tired from the weekend! And my new medicine is making me sick. I'm having a hard time adjusting to it. Yuck.