The wedding!



Sarah and Richard really liked my present...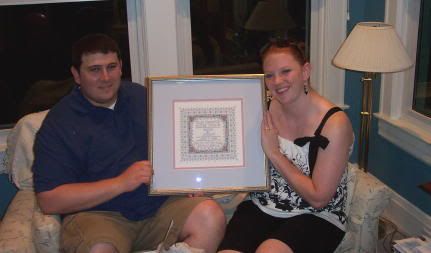 I didn't take any pictures of the ceremony...but I'm sure I'll get a few from my aunt later.
The reception was here: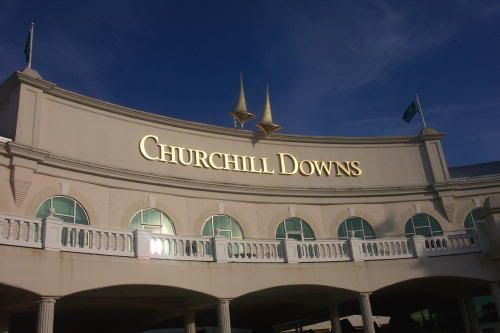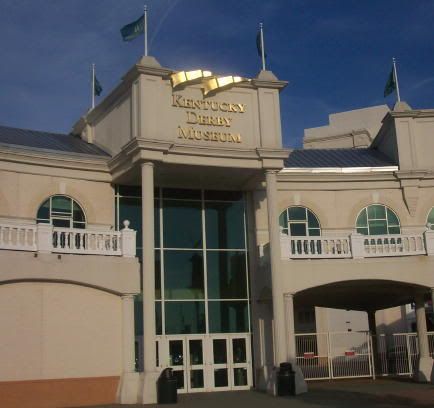 Pretty damn cool, huh? We had the whole museum to ourselves, but couldn't go near the track.
My sister and nephew at the starting gate!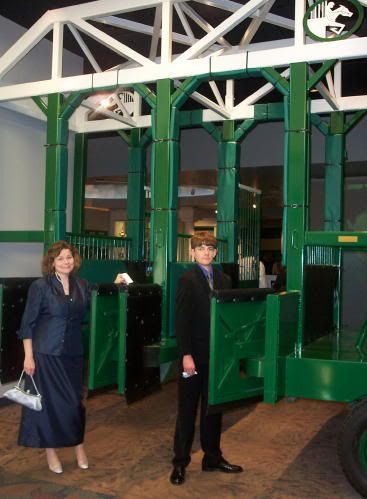 The buffet tables were spread out all over the place. Right in front of exhibits! This was one of my favorite Derby displays:
The tables: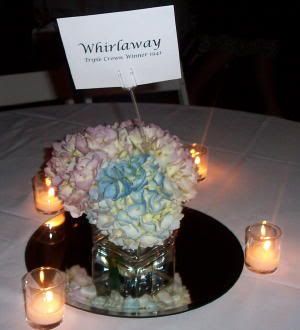 My aunt labeled each table with the name of a Kentucky Derby/Triple Crown winner. I sat with my cousins at the "Citation" table.
The cake! I loved the background.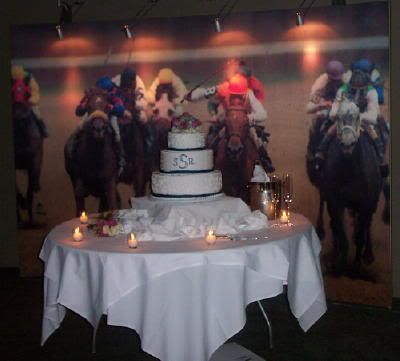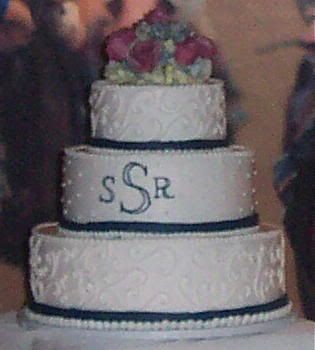 Toasting the bride and groom: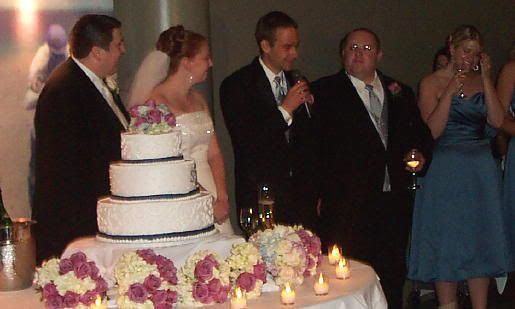 The cake cutting: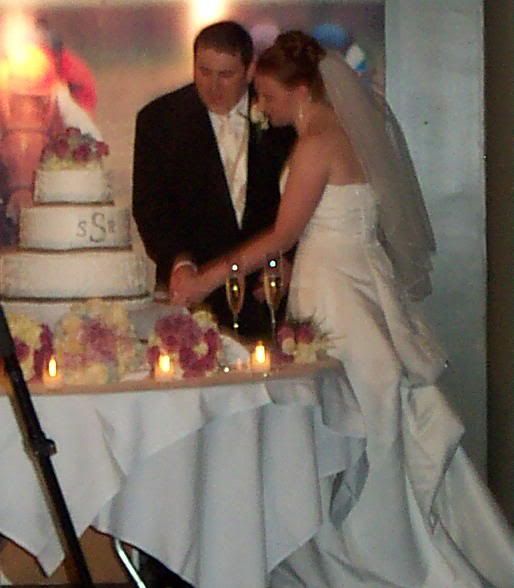 Another exhibit- Sam tries to ride like a jockey: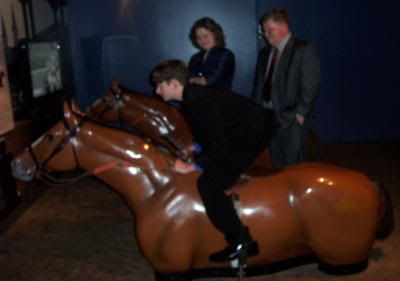 The getaway! My uncle leads them out: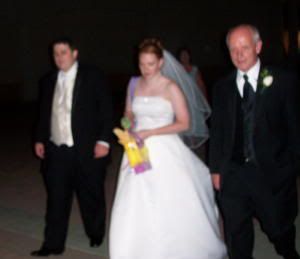 It really was a fantastic night. So much fun! The food was good, the cake was great, the D.J. played good music.
I don't think any future brides in my family will ever be able to top Sarah's wedding!
More stuff from the trip later.